A project by Laura Oldörp & Janna Lichter
University of Applied Sciences Düsseldorf
with Prof. Anja Vormann
Together with the queer jewish community in Berlin, we are developing an open cinema format in urban space, where one can talk about multi-layered perspectives of jewish life.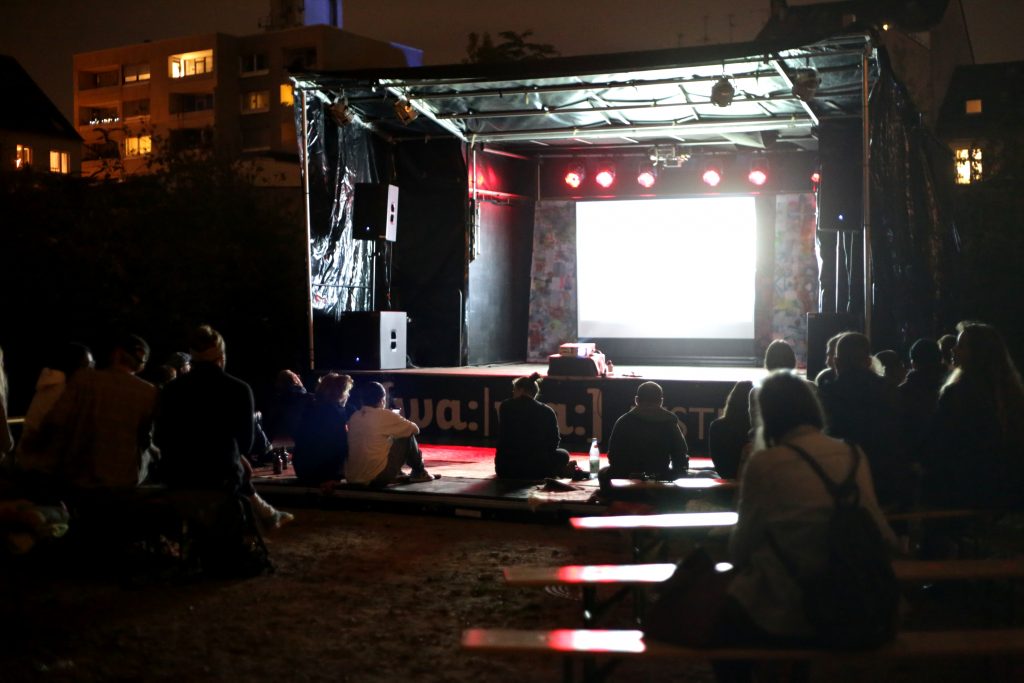 We want to start a platform for private, historical, social and artistic exchange, moreover for networking and further education. Therefore we watch films, talk about films and look for different access to queerness and jewish life and chose films for the open cinema.
Despite the fact that there are many outstanding films about queer, jewish life, only few are shown in public discourse. Queer Filmmakers often remain underrepresented. With the project we want to initiate a rethink of the film industry. Our open cinema advocates the visibility of queerness in front of and behind the camera.
At the open cinema, taking place in Berlin – in urban space, we watch and discuss the chosen films with people on site. We want to open up the idea of a cinema in relation to the community idea of a Kibbutz. Cinema as a sharing screen, as a window to the world. As well as we see the cinema as a heterotopia, where an infinite number of different worlds come together on one display.
Film Ideas
City of Borders, Yun Suh